My mom and I have opened
a new Etsy shop
! She has tons of vintage dictionaries and children's books. In her spare time she started cutting up the books and making tags to use at Christmas time. She always has a theme every year and starts planning early!
I convinced her that we need to open up
a new Etsy shop
selling these tags. I wanted to keep my shop exclusively for my Hand Made and Lovely jewelry and accessories. We are now affectionately known as
"The Tag Ladies"
.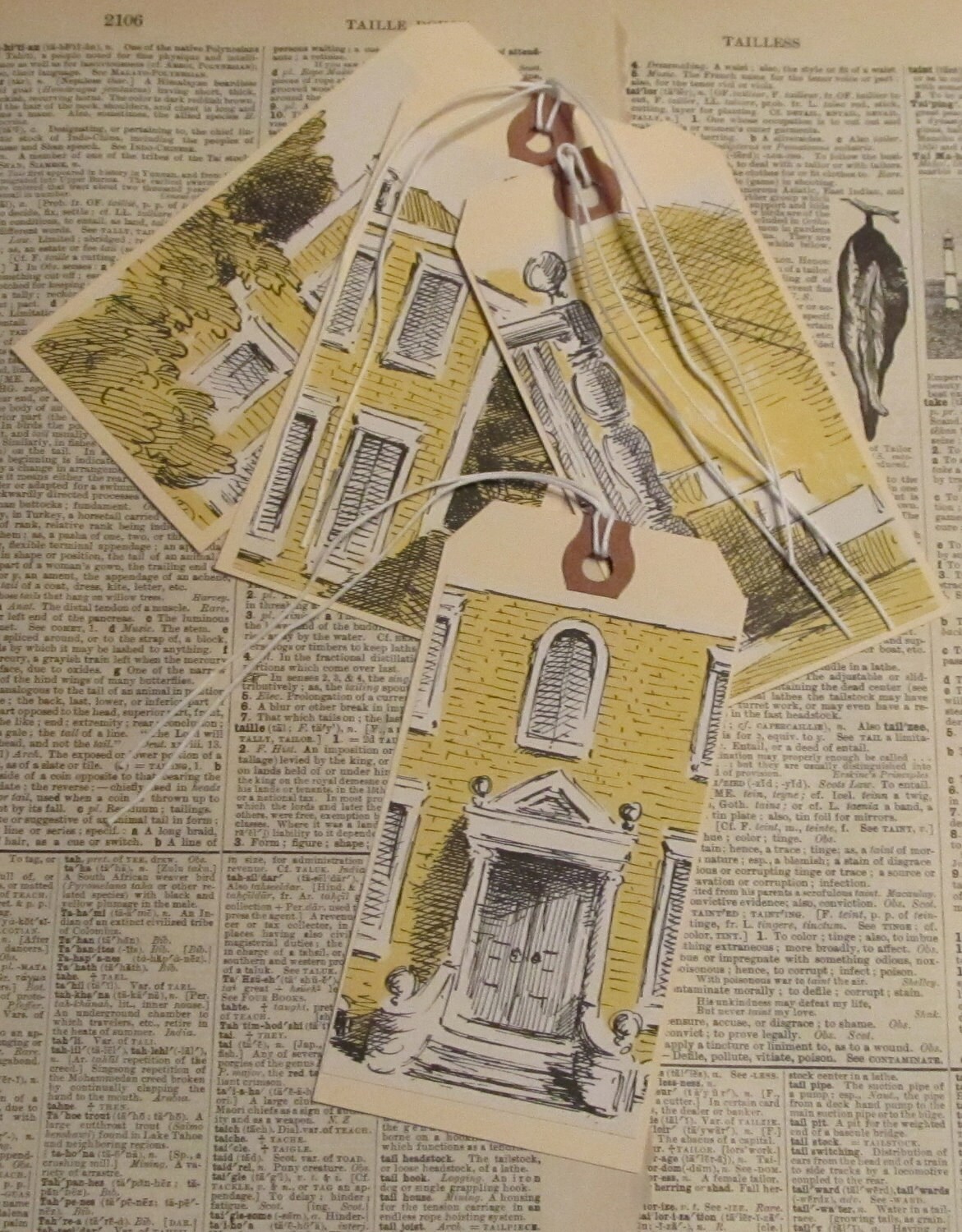 This architectural set of tags reminds
me of downtown Charleston.
I love the vintage yellow coloring.
These Autumn themed tags are perfect for the upcoming season.
I love the vintage quality of these stamped tags.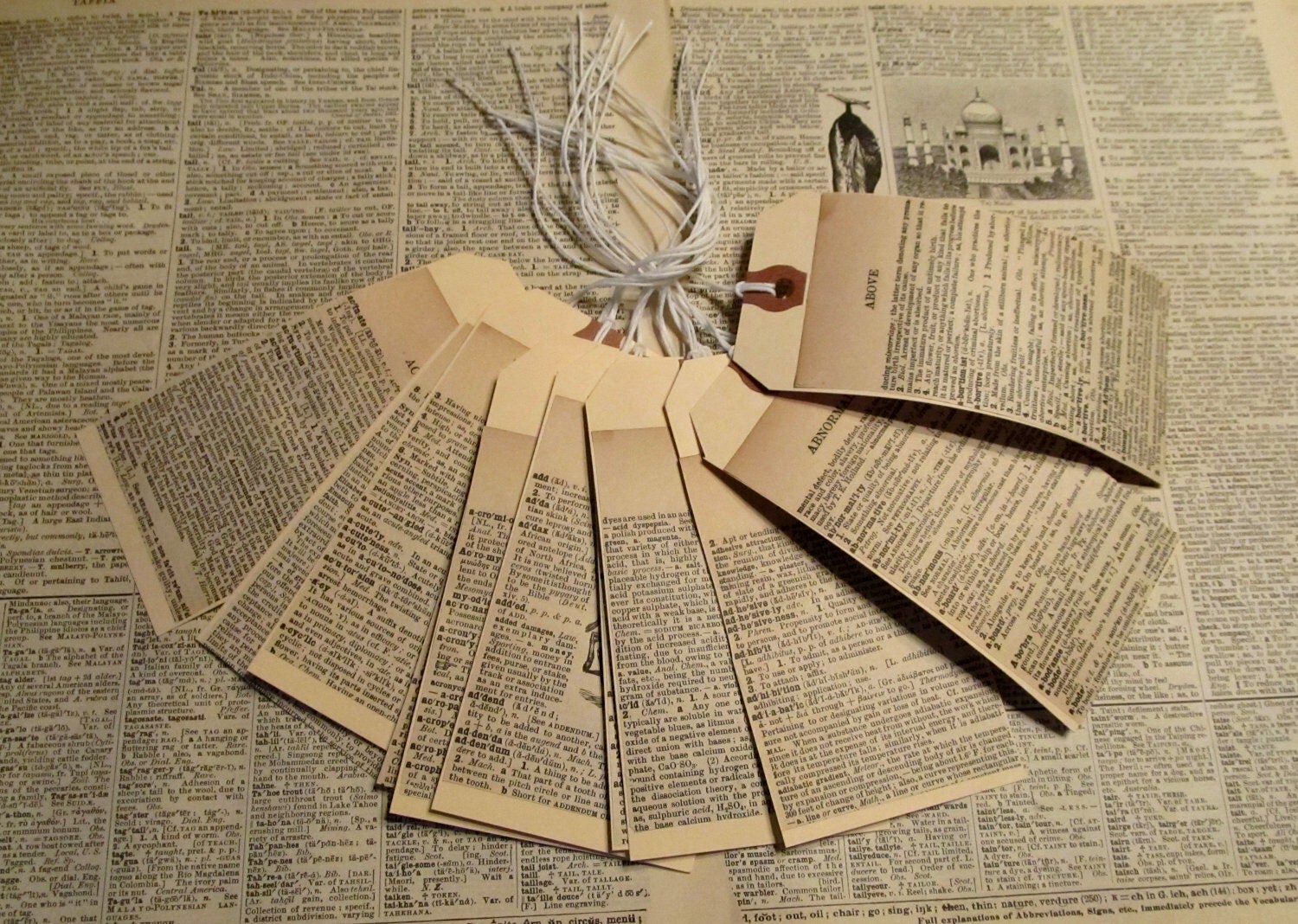 The dictionary tags are all unique.
My mom created all of these tags with the exception of the key stamped tags. You know I had to include a vintage key flair to the shop. These tags are the perfect "one-of-a-kind" touch to any package. They are perfect for wedding gifts, Christmas presents, or birthdays.
Go show
The Tag Ladies
some love, and let me know what you think! I'll be posting new tags for the next few days.