I love finding new blog hops! It's like a mini-Christmas!
I found these two new blog hops...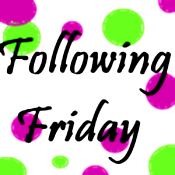 Check them out if you like!
To any new readers, my name is Bracey Pate. I'm new to blogging and new to
Etsy
. I always appreciate comments and new followers. If you're following, leave me a comment letting me know so that I can come check out your blog too! Scroll through some of my other posts to learn a little bit more about me. Feel free to contact me with any questions!