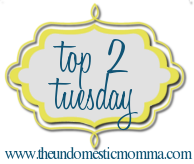 To any new readers, welcome and thanks for stopping by. I love getting new followers, and I always follow back! Look through my old posts and leave a comment to let me know you're new! Happy blog hopping!
Top 2 Outfits I'm loving for Spring:
1. I love this dress that I found here. My favorite part about warm weather is being able to wear comfortable and cute dresses. I love the colors and bold pattern of this dress! Apparently, it's on sale...but still too pricey for my budget.
2. I also love flowy shirts. I think this one is homemade...so maybe if I get bold I could pull out my sewing machine before spring. Again, I love the colors and pattern. This top would be perfect with denim burmuda shorts or skinny jeans and cute sandals. This shirt, and others like it, can be found here.
Now this is getting me too excited for spring! We still have ice on the ground, and I'm afraid it will be a long winter!